Ever since it's start back in 1997, Electric Daisy Carnival has continued to break ground in the electronic music scene. Founder Pasquale Rotella has made waves in the industry, creating one the most well-known music festivals on the planet.
Just today, EDC released their ficial announcement for the 2018 edition the festival, with the theme "All Are Welcome Here". A ton huge updates that many guests have deemed necessary were also rolled out.
According to Rotella, there will be plenty new changes: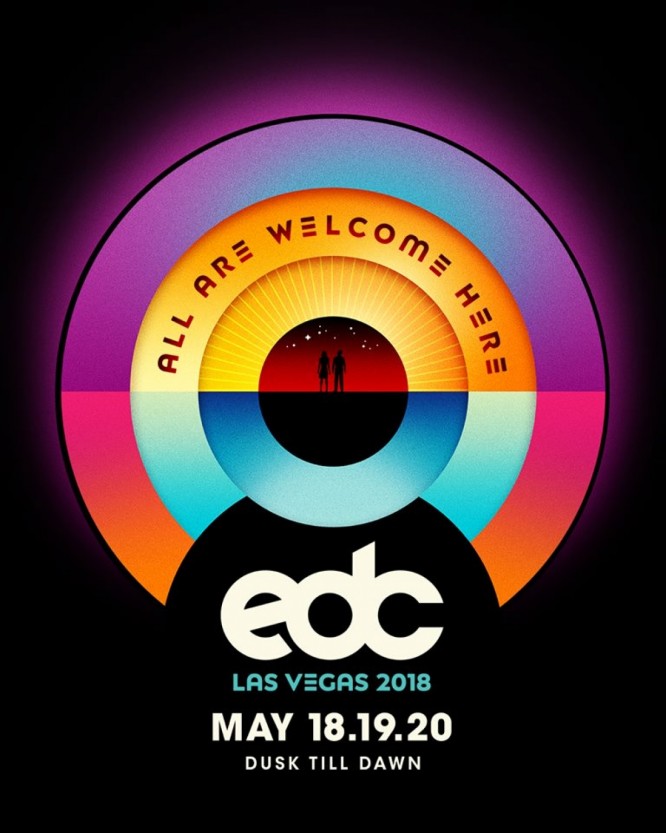 This year, the festival is going to be held from May 18th-20th. The reason for the earlier dates is to protect the attendees from the extremely high Las Vegas temperatures in mid-June. Rotella did not make this decision uneducated, and in fact found out that "over the past 10 years, average high temps on this weekend in May have been 90 and the lows have been 64." This is going to be much improved from the typical temperatures that EDC sees that are usually well over 100.
One the biggest changes to the festival is going to be the new addition camping. Both tent and RV camping will be available in hopes to allete some the awful traffic to and from the speedway. With a large amount attendees never having to leave, less cars will be going to and from the festival each day. Another change that will work to hopefully lessen the traffic nightmare will be extended hours. One stage in the cosmicMEADOW will feature "extended sets" from artists each day before sunset, so that the flood people entering the area will be more spread out through a longer time period.
Furthermore, an independent shuttle company will be introduced to the festival. All this combined with the fact that construction in the immediate area is expected to be finished before the festival can give us all a little hope for a shorter travel time.
Festival tickets will be on sale at the end this month, on September 28th at noon PT, to be exact. For more information about this upcoming edition Electric Daisy Carnival as well as tickets, visit their ficial website. Already one month closer to the festival, we can't wait to see you under the electric sky!
Credit: EDC
H/T: Dancing Astronaut